Leadership
Best Practices for Balancing The Everyday Leader
A little advice, in a lot of areas.
---

"Leadership is not about having all the answers.
It is about knowing how to extract the answers."
Katie K Snapp
Leadership Coach and Business Consultant
Owner, Better-Leadership.com
COACH YOUR TECHNICAL PROJECT TO SUCCESS
Read more about using a consultative COACH to get results
The 8 Reasons Our Brains Resist Change
Sign Up for the Monthly Tip to Receive this White Paper

Outsmart Your Brain: The White Paper
Read it

Is this you?
"I am frustrated with being a leader."

"I get stuck when trying to take it to the next level."

"I encounter fear and self-doubt when in a tight situation."

"I want to build a real team, not a floundering, bickering group."

"No one feels productive after meetings."

"I want a clear image of who I am as a leader."

---
Leadership is situational. You may have command of some great skills for organizational behavior management, but they may not always be appropriate. Every leader needs a toolkit of adaptable, effective skills. Begin by seeing what is available to you - a list of the "best of".
Get the "
BEST OF"
that long list of behaviors
to be a better leader
LEADERSHIP COURSES

What is

your

Unique Leadership Story as a Woman in Leadership?



You are defined by your

leadership style.

What you do. How you do it.

Do you know how to do it all?


for
Women in Leadership

BOOK



Now available at:


Available through Amazon


Read about the Book

Order a Signed Book




The 90-Second Welcome


Click on the White Triangle
Katie K Snapp -- Leadership Development Expert
is listed at
ExpertClick.com
BACK TO TOP

PROJECT COACHING
achieve results in technical projects
LEADING for WOMEN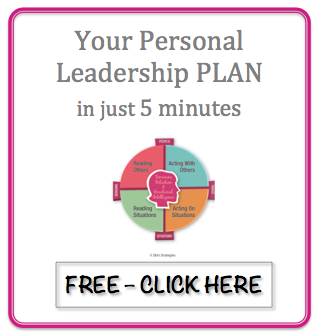 PRESENTATION COACHING
Get The EVERYDAY LEADER
Monthly Leadership Tips
Simple - Brief - Efficient

Listen to my interview
on Smallbiz America
"5 Ways To Create a Motivational Workplace"
Copyright © 2008 - Kessinger Consulting, LLC. - All Rights Reserved.